Field Trial Training
Basic Training ( 4 month program )

This is the most important part of training and is the foundation of all training to come. Basic training consists of obedience commands (verbal and whistle), complete trained retrieve program for reliable delivery to hand and the go when sent concept, and collar conditioning on all commands to ensure a quick response even at great distances from the handler.
While the above training is going on in the yard the dogs are also being carried to the field where their marking ability will be developed. Dogs finishing basic training will be obedient to verbal and whistle commands, deliver birds to hand and be retrieving out to 100 yards or more on land and in water. They also will be reasonably steady to shot. Some dogs, depending on their progress, may also get started on basic handling drills (hand signals)
After completion of basic training your dog will be able to handle all basic hunting situations, compete at the Junior Hunter level in AKC hunting test and be a pleasure to have in your home.
Advanced Training ( additional 3 - 6 months )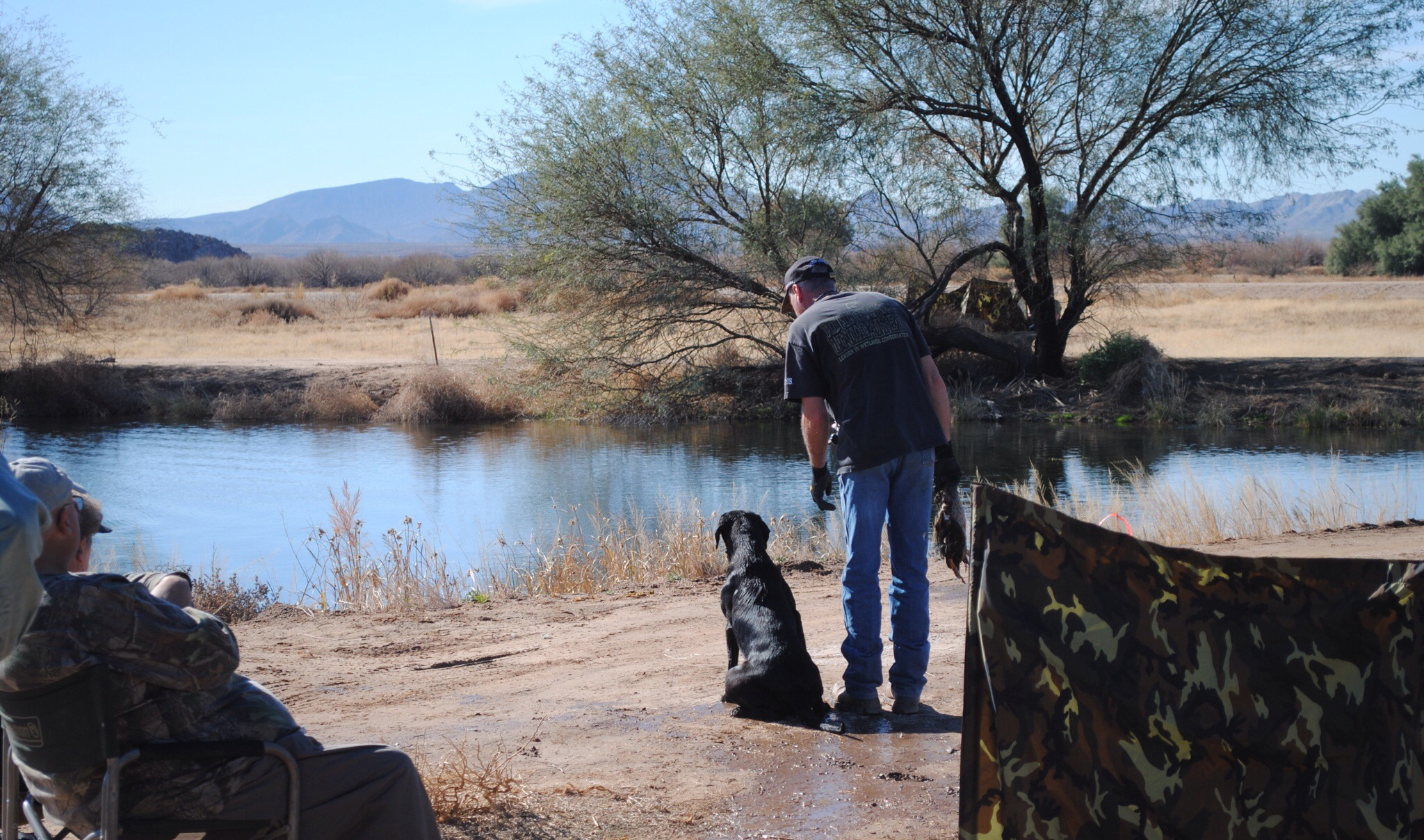 Advanced retriever training program involves all basic training listed above plus training for multiple marks, diversion marks and blind retrieves.
Dogs finishing this program will be able to complete difficult multiple marking concepts, will handle smoothly, be steady and honor another dogs work. They will be able to handle any situation that may arise in an average days hunt.
This dog would also be ready for the Senior level in AKC hunting test and possibly the Derby.
Finished Retriever Training
Finished training takes all the skills taught to a advanced dog to the extreme level needed for campaigning the dog at the AKC Master hunting test level and open all age stakes in field trials.
This training teaches your dog to handle very technical multiple marks and blind retrieves. Emphasis is put on precise marking, handling, and straight lines through cover, difficult terrain, and water.
The advanced level requires an above average dog, and if this level is your predetermined goal we will give you an evaluation based on our opinion of your dogs potential after basic training.